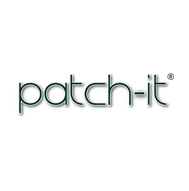 Study of the mechanism of action of Patch-It® by assessing blood circulation in patients with mild PAD
There were two challenges for this study for a unique product Patch-It® – firstly such patients were not easily available for clinical research in most parts of the world including India, and secondly, there were not enough centers with a reliable assessment tool for peripheral arterial disease. A minor challenge was to convince investigators, especially their patients to apply the quaint Chinese patch under their feet every night for a fortnight. Patch-It® is a TCM patch consisting of mandarin wood vinegar, green tea powder and black tourmaline that is to be applied to soles of the feet in peripheral arterial disease. This pilot study was planned to investigate its possible mechanism of action by assessing the transcutaneous oxygen pressure (TcPO2) and regional perfusion index (RPI).
The results obtained suggest that the product enhances limb blood circulation by improving microcirculation, through a direct or indirect effect on capillary permeability as evident from changes in TcPO2 and RPI. Thus, completed a most unique study on a highly traditional Chinese medicine using one of the most sophisticated modern equipment that was available in very few centers in India at that time.