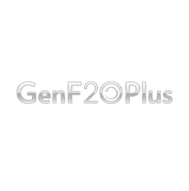 Effect of GenF20 Plus on serum IGF-1 levels in healthy adults
GenF20 Plus is a dietary supplement claimed to naturally stimulate the secretion of human growth hormone (HGH) through the anterior pituitary. This study evaluated the effect of GenF20 Plus in enhancing the levels of insulin-like growth factor-1 (IGF-1), which is a marker of HGH levels.
Seventy subjects (35–65 yrs.) visiting five study centers across India, presenting with at least two of age-related complaints (decreased memory, decreased libido, low energy levels and poor quality of sleep) were chosen for the 84-day study.
Sixty-one subjects completed the study as per protocol and were analyzed. GenF20 Plus increased serum IGF-1 levels in the 40-year group who physiologically have reduced IGF-1 levels. The client successfully launched this e-commerce product and continues to do further work with Vedic.